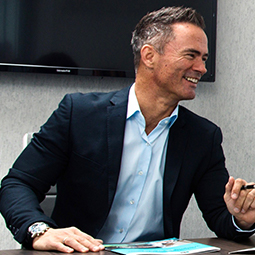 Max Armstrong
Company Director
Max has developed an enviable and unrivalled nationwide network of property professionals, allowing him to produce solid strong returns for a selection of established private and corporate clients. Having the proven track record of managing and developing tens of millions of pounds of property across the UK, Max's clients have absolute confidence in his development's appraisals and property selections.
Having achieved recognition as an industry expert, advising and commenting to some of the UK's familiar broad sheets, he now enjoys giving back to the industry. Providing good quality homes to those with acute housing needs, and as such works closely with a number of local Community interest companies, charities & Councils to improve the quality of housing for those in need.
Max attributes his success to his openness to new opportunities and alliances.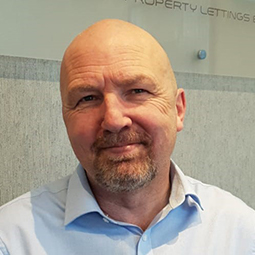 Ed Barrow
Buildings & Contracts Manager
Ed is a popular and well trusted member of our team, his wealth of experience in the construction sector makes Ed a highly valued member of the development and maintenance department.
His synergy with contractors and experience in complex construction solutions allows him to indulge his passion for value engineering. Ed relishes the challenge of optimising investor's returns by providing some incredible results within the constraints of property investor's returns or carefully controlled development budgets and appraisals.
Ed's keen eye for quality and cost control is firmly fixed on his extensive team of contractors and sub-contractors assist him in regularly exceeding the expectations of both clients and industry.
Laura Elgie
Lettings Manager
Laura joined NEPLM in January 2019. Laura has been involved in lettings & property management for over 15 years and offers a wealth of experience and knowledge and is responsible for all aspects of property management. Her main responsibilities involve overseeing the Fully Managed properties, landlords and tenants whilst also assisting our Maintenance Manager. Laura's also actively involved in her family's property portfolio so understands the needs of Landlords.
Sarah Seed
Property Manager
Sarah joined NEPLM in October 2019 as a Lettings Administrator and having successfully completed her accreditation, is now our junior property manager. Sarah had previously completed Level 3 in both Sales, Residential Lettings & Property Management and customer service before moving into a sales negotiator role where she extended her knowledge and experience. Her main responsibilities include managing the rental portfolio including arranging tenancies, lettings viewings and inspections. Sarah works closely with the maintenance team.
Andrew
Property Manager
Andy joined NEPLM in January 2022 and is one of our two Property Managers. Prior to this he worked for over a decade in various Strategic Management roles within the Emergency Services sector. In his brief time with the company so far Andy has built up excellent relationships with his clients who appreciate his direct approach to getting things done and his excellent communication skills. After returning to the property industry after a 15 year break he also brings a fresh pair of eyes to the role and is always looking for ways to innovate and improve the service to our Landlords and Tenants.
Brenda
Maintenance Administrator
Brenda joined NEPLM in October 2019 having previously worked for a national housing company as Property Admin in supported housing.
She has a wealth of experience gained from working in cash services and customer service roles. Brenda's key responsibilities are office administration, the submission of HMO applications and providing support to the Lettings and Maintenance teams.
Contact Us

11 Riverside Studios
Amethyst Rd
Newcastle Upon Tyne
Tyne and Wear
NE4 7YL
North East Property Lettings & Management Ltd
Working With