Benefits to using a Property Management Company
Wondering what property management companies do? A property management company is a business that provides services to property owners, such as landlords to help them manage their properties more efficiently. The services offered by a property management company may include finding tenants, collecting rent, handling maintenance and repairs, and conducting regular property inspections. Also ensuring that the property complies with relevant laws and regulations.
Property management companies may also offer additional services such as property marketing, accounting, and financial reporting, tenant screening and selection, lease negotiation and preparation, and eviction management.
By using a property management company, property owners can save time and effort while ensuring that their properties are well-managed and maintained. Additionally, property management companies can help property owners maximize their rental income, reduce vacancy rates, and minimize expenses related to property maintenance and repairs.
Benefits to using a Property Management Company
There are several benefits to using a property management company for buy-to-let properties, including:
Efficient tenant screening
Property management companies have experience in screening tenants and can help you find reliable tenants for your property.
Timely rent collection
They can ensure that rent is collected on time and handle any late payments or issues that may arise.
Property maintenance
Property management companies like us can handle routine maintenance and repairs to keep your property in good condition and prevent more expensive repairs down the line.
Legal compliance
Property management companies can keep you informed of changes in landlord-tenant laws and regulations and ensure that you are in compliance with them.
Access to professional networks
Rental management companies like NEPLM have access to a network of contractors, suppliers, and other professionals who can help with any property-related issues.
Peace of mind
With a property management company handling the day-to-day operations of your property, you can have peace of mind knowing that your investment is being managed professionally.
A property management company can save you time and money, and help you maximize the return on your investment in a buy-to-let property.
Wondering who regulates property management companies in the UK?
As a landlord in the UK, it is important to understand your responsibilities and obligations when it comes to property management companies. To manage your property portfolio more effectively, many people take to enlisting the services of a property management company like NEPLM. However, it's important to remember that hiring a company does not absolve you of all responsibilities. It's crucial to choose a trustworthy and dependable company that can fulfill its duties effectively.  If you're unsure about who regulates these companies, click here.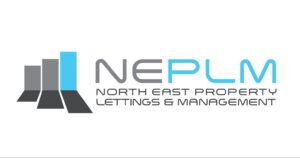 NEPLM (North East Property Lettings & Management) was founded by buy-to-let investors who identified a gap in the market for high-quality rental property management and letting services.  Services that were not being offered by traditional high street agencies.  As homeowners and landlords themselves, they understand that people's properties represent more than just bricks and mortar - they are homes, investments, pensions, and legacies to be passed down to future generations.
Whether you are a homeowner renting out your primary residence or a landlord who resides outside the area, NEPLM recognizes the importance of providing peace of mind, regular inspections, and timely rent payments to cover your mortgage. If you are a landlord, finding the right tenant from the outset, minimizing void periods, and reducing maintenance concerns can help alleviate any anxieties you may have.
All NEPLM staff members are trained to ARLA standards and are committed to working with you to achieve the best possible returns on your investment.
Max Armstrong, the Company Director, has built an exceptional nationwide network of property professionals, which has enabled him to generate solid and strong returns for established private and corporate clients. With a track record of managing and developing tens of millions of pounds of property across the UK, Max's clients have complete faith in his property selections and development appraisals.
As an industry expert, Max is recognized for his advisory and commentary contributions to some of the UK's prominent newspapers. He now dedicates his time to giving back to the industry by providing quality homes for those in acute housing needs. To achieve this, he works closely with various local community interest companies, charities, and councils to improve the quality of housing for the less fortunate.  Max attributes his success to his willingness to embrace new opportunities and collaborations.
---
Contact Us

11 Riverside Studios
Amethyst Rd
Newcastle Upon Tyne
Tyne and Wear
NE4 7YL
North East Property Lettings & Management Ltd
Working With